NEA - Brick Break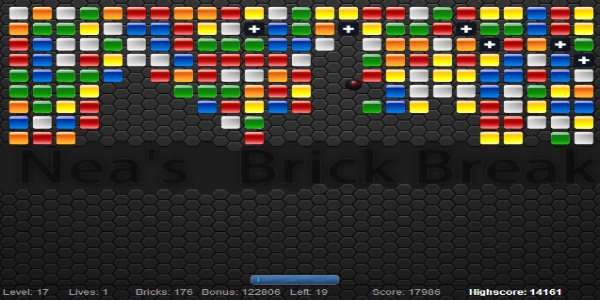 User ratings for NEA - Brick Break.
3 sales,

16178 views
Description
Flash version: 10, ActionScript 3.0.
nea's brick break

unlimited levels - automatically generated easily adaptable to your own needs!

Open the. FLA file (nea-bricks.fla)
In the first frame, you can specify the starting level.
In the second frame you can adjust the game options and expand the game at will and add their own actions.