Flash Full Screen Gallery V2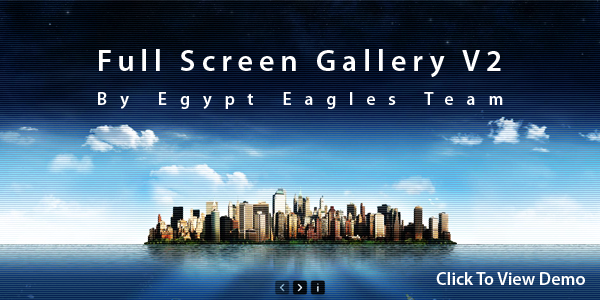 User ratings for Flash Full Screen Gallery V2.
1 sale,

4886 views
Description
Flash version: 9, ActionScript 2.0.
Flash Full Screen Gallery V2 is created in Flash CS3 with Action Script 2.
Xml fullscreen gallery with description that supports html data with css, easy to use, you don't need to know
Flash or Action Script to use it. You can easily use it in your projects.

Gallery Features:
1. Full Stage view for the images.
2. Next and Previous buttons.
3. Description button.
4. Description supports html with css.
5. and more…

Data included:
1- FLA Source
2- Images folder
3- XML File
4- Style Sheet File
5- Help File "PDF"

You can add images as you want, no limitation for the images.

Images used from http://wallpapersup.net/
Keywords: gallery full-screen full xml images image-gallery photos photo-gallery gallery-html-css
Comments
You need to
LOGIN
to post a comment.
This file has no comments