XML Card Flip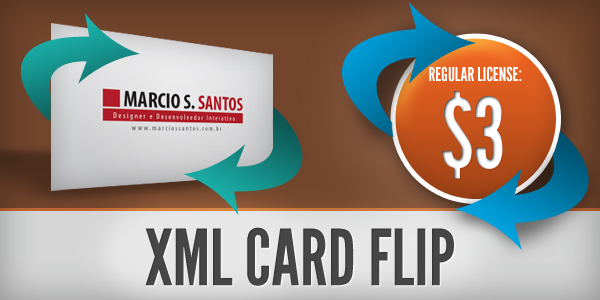 User ratings for XML Card Flip.
0 sales,

10334 views
Description
Flash version: 11, ActionScript 3.0.
In the XML file you can choose the image of the front and back of the card. You can easily display your business card so attractive.

-------------------

No arquivo XML você pode escolher a imagem da frente do cartão e a de trás do cartão .Você pode facilmente exibir seu cartão de visitas de modo atrativo.
Comments
You need to
LOGIN
to post a comment.
This file has no comments